Tactics SOG Industries, Inc. is a dynamic company with almost 20 years of experience. We are a 100% Filipino-owned company based in Metro Manila, Philippines.

We specialize in the manufacture of lightweight ballistic and blast protection specifically designed for personal protection, vehicles, marine vessels, and high-risk facilities.
Our extensive knowledge of lightweight, high-strength materials, allows us to manufacture bespoke solutions to provide you with the best protection component across any platform.
With specially trained personnel across different business units serving the field of Safety, Security, Survivability, and Sustainability units we aim to be of great service to our customers.


Tactics SOG Industries, Inc. embodies an entity with superior performance and commitment to the highest ethical business conduct that is bound by integrity, excellence, respect, and accountability.


INTEGRITY
Integrity is doing what is right even when no one is watching.
At Tactics SOG we treat our clients and customers the way we would want to be treated. We simply believe that there is no other way to manage our business than with integrity.


RESPECT
We treat our clients, people, partners,
and suppliers fairly and with respect.

With our knowledge and experience, we practice the highest ethical standards in everything we do. We take extra measures in cultural awareness and sensitivity.


EXCELLENCE
We are driven to achieve the outcomes our client wants to the highest standards possible.
You can confidently and professionally rely on us to achieve superior performance from every project we undertake




ACCOUNTABILITY
At the core of accountability are reliability and personal responsibility.
We value the ability of our personnel and organization to honor our commitments to clients, and to each other. We take ownership of our actions.
DESIGNS & SOLUTIONS FORGED WITH PASSION AND NATURAL INTEREST
OUR STORY
Founded by then Airforce 1LT BILLY PASCUA in 2001 as a hobby and become an outfitter for some of the Armed Forces of the Philippines Elite units with their specially designed gear that fits their specific mission. After 2 years, the brand-name "Tactics" was conceptualized and then turned ideas into reality with his wife, Nikki, who gave up her career to focus on the new endeavor.

From this auspicious start, Tactics incorporated in 2006 with the Philippine Securities and Exchange Commission as a 100% Filipino-owned corporation and has expanded its operations in the field of Safety, Security, Survivability, and Sustainability systems and solutions.

Tactics SOG Industries is run by professionals from different backgrounds, from academe and medical field, former military, and civilian law enforcement operators that have graduated from some of the toughest military and police academies and training schools, and other professionals who have been in the defense industry for more than a decade.

With our collective skills and experiences, we have an accurate view of the end-user needs and a precise understanding of how they can be met. Natural interest and passion sustain the development of the company to what it is now.

We recognize that success is best achieved through synergy, loyalty to purpose, and shared vision.




Thus, we are committed to working together with all our stakeholders in the attainment of common goals.
Working together
Succeeding together


WITH OUR CLIENTS & CUSTOMERS
By maintaining at all times an accurate view of their needs and a precise understanding of how they can be met, and by continuously innovating to provide products and services that are of superior quality and best value for money, delivered in a fast and efficient manner while maintaining integrity in the conduct of business.




WITH OUR EMPLOYEES
By maintaining a working environment in which our employees are recognized as invaluable assets. Where teamwork is the norm, and that continuous improvement and high-quality work are everyone's personal objective in a continuing journey towards organizational growth characterized both as an enjoyable and rewarding experience.



WITH THE COMMUNITY & ENVIRONMENT
Tactics SOG and its employees embrace responsible citizenship and corporate responsibility. We believe that we are collectively responsible to substantively contribute to the communities. We recognize that the environment is essential to the perpetuation of our communities and generations, and we commit to care for and protect them.
Our differentiators communicate and set the difference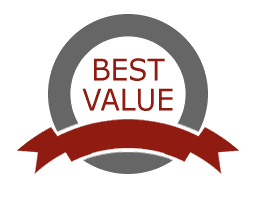 BEST VALUE FOR MONEY
We streamline the process for the benefits of having a lower cost, better communication, quicker turn-around, better product, and best value for money. With our vast local and international network, and our collective skills and experience, we aim to be your organization's reliable partner in providing products and services.



CUSTOMER-FOCUSED
Our customers are our first and foremost priority. At Tactics SOG, we are committed to understanding your needs and work closely with you to develop the right product and sustainable solution that should be financially sound.



KNOWLEDGE & EXPERIENCE
Our professional background and experience acquired through the years of experience and a better understanding of the industry culture that can take the underlying assumptions and beliefs that are invisible to the eye give us the advantage of understanding how to meet your requirements.


QUALITY & DEPENDABILITY
We do not cut corners in providing our products and services. We make sure that each project is delivered and completed on time with outstanding performance. You can count on us as your trusted partner. Our word is our bond.